The Manhattan, NYC Nasdaq time square billboards for rent: Case Study
May 14, 2023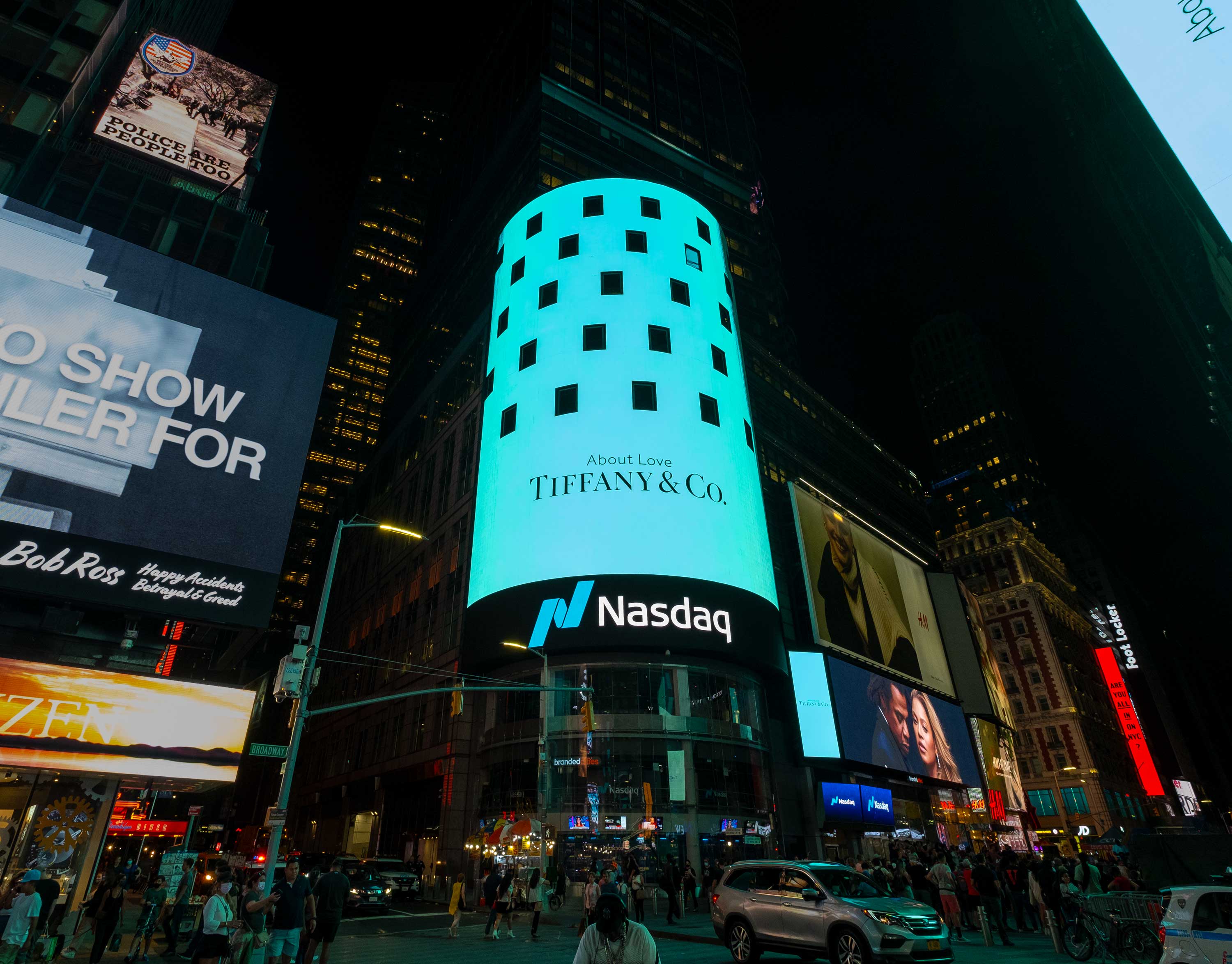 The Manhattan, NYC Nasdaq time square billboards for rent: Case Study - Introduction
Nasdaq Times Square digital billboards are a prime location for outdoor advertising, offering high visibility and dynamic display capabilities. Recently, NFT Project featured their New Game on the Nasdaq billboard for one day. The digital display ads featured high-resolution LED visuals with dynamic effects that engaged the target audience and prompted them to visit the brand's website or social media pages.
How To Get Featured on Time Square Advertising Digital Billboards
Billboard board company - Contact a reputable outdoor advertising company that manages billboard space in Times Square.
Creative/Content - Have a clear and visually compelling advertisement design that will catch the attention of viewers.
Size and Location - Choose the size and location of the billboard space that best suits your advertising needs and budget.
Rental Terms - Negotiate and agree on the rental terms with the outdoor advertising company, including the rental period, display time, and cost.
Artwork - Submit the advertisement design to the outdoor advertising company for approval and make any necessary revisions.
Time of Live Launch - Coordinate the scheduling of the advertisement with the outdoor advertising company, including the date and time of the display.
Tracking - Launch the advertisement and track its performance through metrics such as website traffic or social media engagement.
About R.E.D Marketing Firm:
R.E.D Marketing Firm, a New leading digital billboard agency specializing in outdoor advertising solutions. With our expertise and cutting-edge technology, we are dedicated to helping businesses and brands make a bold impression in the digital advertising landscape. For more information visit our website or call Chimdi Blaise here +1(346) 777 2147
What makes the Nasdaq Time Square Advertising So Unique?
The Nasdaq Tower is a decentralized outdoor advertising solution that provides unparalleled reach and visibility to businesses seeking to make a bold impact.
With blockchain technology and creative campaigns, Nasdaq billboard advertising is an innovative way to connect with a diverse audience, including crypto enthusiasts and art collectors.
Is The Nasdaq Digital Mockup Billboard Advertising only for Traditional advertising?
The digital billboard solution offered by Nasdaq Tower is not limited to traditional advertising. The billboards can also showcase NFT (Non-Fungible Tokens), cryptoart, big and small brands and other digital art forms.
The Nasdaq billboard has even been adorned with crypto graffiti, featuring prominent cryptocurrency brand Coinbase.
Nasdaq Time Square NYC Manhattan for Rental Conclusion
In conclusion, Nasdaq Times Square digital billboards offer a unique and dynamic way to promote businesses and engage target audiences. With their high visibility and interactive displays, Nasdaq billboard advertising can be a powerful tool for branding and marketing strategies.
Whether it's promoting luxury watches or showcasing crypto art, the Nasdaq Tower provides a decentralized outdoor advertising solution that can help businesses stand out and make a lasting impression.
For your All Digital billboard services across the USA and canada, Contact R.E.D Marketing fIrm at +13467772137