Vacation Rentals for U.S Expats in Santa Marta, Colombia – Case Study| Expats With Leo
Jun 30, 2023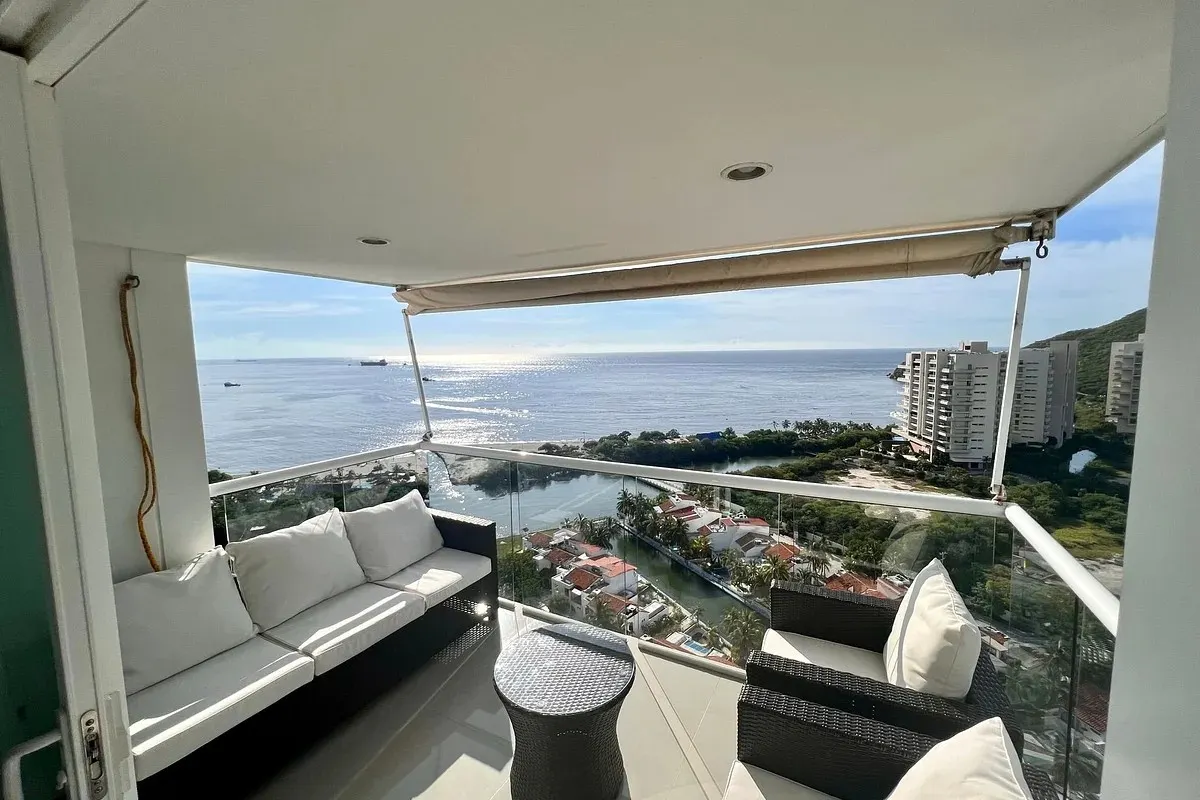 Vacation Rentals for U.S Expats in Santa Marta, Colombia - Case Study | Expats With Leo – Introduction
Welcome to Expats With Leo, your premier relocation and real estate agency specializing in sales of Real Estate properties, long, Mid-, or short-term vacation rentals for expats in Santa Marta, Colombia.
Whether you are coming from Toronto, Ontario etc. in Canada or Texas, California, Florida, New York etc. in the USA, we are here to assist you in finding the perfect luxury vacation rental for expats that suits your needs and preferences. With our expertise and extensive network, we ensure a seamless and enjoyable experience for all our clients.
Relocation & Real Estate Agency Name - Expats With Leo, Call/WhatsApp Leo here - +573007261217
Location - Santa Marta,

Magdalena,

Colombia
Client background - Client background he is an expat from the United States who had recently retired.
Preferences - Properties, mainly condos, near the beach, in buildings with excellent amenities.
Needs - Furnished condo. Close to shopping areas, restaurants, and grocery stores.
Budget – 500 USD to 1,200 USD per month.
Amenities: 2 pools ,1 on the rooftop. Gym, Jacuzzis, Sauna, Turkish bath, Pool tables, Massage room, 1 parking space and furnished apartment.
Search process - Networking mainly and some of them online search and referrals.
Property viewings - To scheduled apartments viewing we found out with the person in charge of the property if the apartment could be seen at a certain time and date to schedule the appointment.
Negotiation - During the negotiation I advised the client how much he could offer to get a better deal regarding the rent price. Since the client has no credit record, cosigners, or collateral, I helped him by negotiating with the vacation apartment owners about financial guarantees that he could offer, such as paying 2 or 3 months in advance, and a deposit that covers part of the lease value. We also let him know the possibility of signing an extendable, paid in advance 3- to 6 months lease, for instance, to facilitate negotiating the apartment.
Closing - For a rental closing process I helped the client by stating some clauses on the lease that protect and assure that he will not have any legal issues during the term of the lease. I also helped him understand the legal scope of the terms and conditions of that lease and the clauses as well.
Final Outcome of the transaction: the client got the furnished apartment for 900 USD. And move on March 12 2019.
Vacation Rentals for Expats Client Background and Needs:
Our client, Mr. Johnson, is a retired expat from the United States seeking a serene and beachside retirement experience. Understanding his desire for a comfortable living arrangement, we embarked on a mission to find the ideal vacation rental property in Santa Marta, Colombia.
Vacation Rentals Client Needs and Preferences:
Mr. Johnson had specific requirements for his Santa Marta, Colombia vacation rental. He desired properties, mainly condos, near the beach, located in buildings with excellent amenities.
A furnished condo close to shopping areas, restaurants, and grocery stores was also on his wish list. Additionally, his monthly budget ranged from $500 to $1,200 USD.
Colombia Vacation Rentals Client Property Choice - Areia Building:
After carefully considering Mr. Johnson's needs, we discovered the remarkable Areia building, constructed in 2012. The building offers luxurious amenities and an incredible location just a couple of blocks from the beach.
The chosen unit is a spacious 3-bedroom, 3-bathroom apartment spanning an impressive 1,580 square feet.
Apartment Features:
Location: Areia Building (Year of Build: 2012) - 1580 sq ft
Bedrooms: 3
Bathrooms: 3
Rent Price: $1,000 USD per month.
Amenities: 2 pools (including rooftop pool), gym, Jacuzzis, sauna, Turkish bath, pool tables, massage room, 1 parking space, Furnished apartment.
Furthermore, the areia building grants easy access to a beautiful beach located just a few blocks away from the building's entrance, allowing our clients to indulge in the captivating coastal surroundings.
Santa Marta, Colombia for Expats Search Process and Property Viewings:
Our search process involves a combination of networking, online searches, and referrals. Leveraging our extensive connections and industry knowledge, we curated a list of exclusive vacation rental options that aligned with Mr. Johnson's preferences.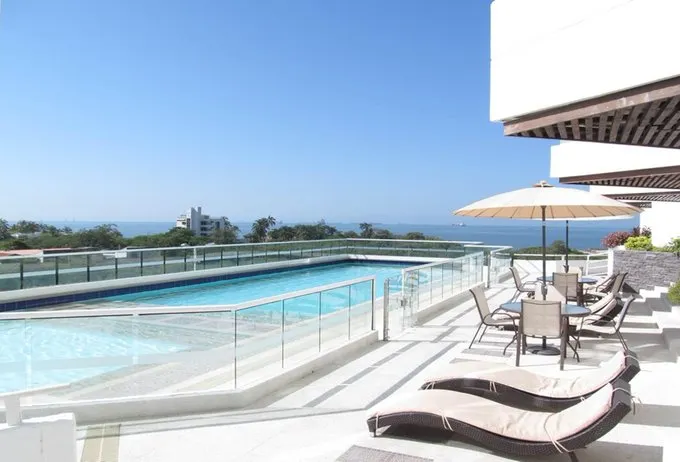 Santa Marta, Colombia Vacation Rental Property Viewings:
To ensure Mr. Johnson made an informed decision, we scheduled apartment viewings and personally accompanied him during the visits. This allowed us to address any questions or concerns he had regarding the Furnished apartment property for expats and the surrounding area, ensuring his peace of mind.
Short Term Rental in Colombia Negotiation and Lease Closure:
Understanding Mr. Johnson's unique financial situation, we guided him through the negotiation process. By leveraging our expertise and relationships with apartment owners, we advised him on the appropriate offer to secure the best possible deal on the Vacation rental price.
We worked diligently to find suitable financial guarantees, such as paying multiple months' rent in advance and providing a deposit that covered a portion of the lease value. Additionally, we explored the option of signing an extendable lease paid in advance for 3 to 6 months to facilitate negotiation.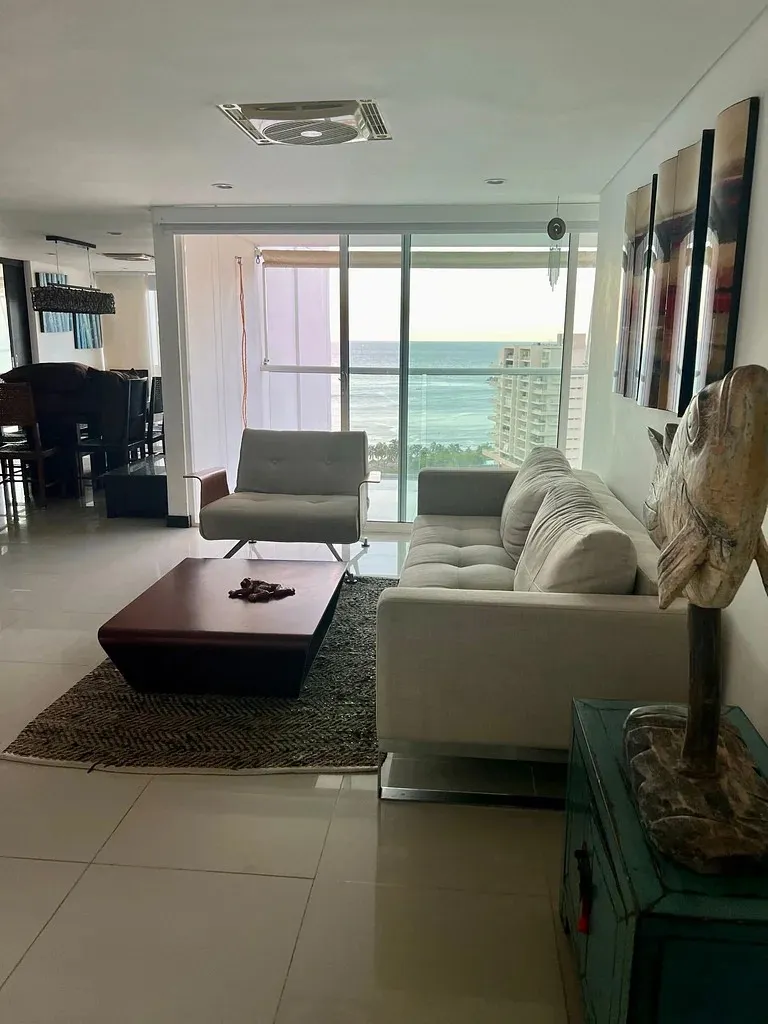 Houses & Vacation Rentals Lease Closure:
During the lease closure, we ensured that Mr. Johnson's interests were protected. We included clauses in the lease that safeguarded him from potential legal issues during the term of the lease.
We also took the time to explain the legal scope of the lease's terms and conditions, ensuring Mr. Johnson's complete understanding and peace of mind.
Vacation Rentals Colombia Outcome:
Thanks to our dedicated team and effective negotiation skills, Mr. Johnson secured his dream furnished apartment in the Area building for $900 USD per month. On March 12, 2019, he happily moved into his new home, ready to embrace the laid-back and luxurious lifestyle that Santa Marta, Colombia, offers.
Vacation Apartments for rent in Santa Marta Colombia Results:
At Xpats With Leo, we are committed to providing exceptional Real estate properties, Long-, Mid- or Short-term vacation rentals for expats in Santa Marta, Colombia. Our expertise, comprehensive search process, and skillful negotiation ensure that each client finds their perfect retreat in this tropical paradise.
Contact us today at +573007261217 or via WhatsApp to begin your journey towards finding the ideal vacation rental in Santa Marta, Colombia with Expats With Leo.
For More information about Expats With Leo, Visit website here